Uncategorised
Details

Written by

Samir Mourad

Category: Uncategorised
Hits: 2525
European Union
from: https://eeas.europa.eu/delegations/lebanon/1417/lebanon-and-eu_en
Technical & Financial Cooperation
The European Union provides significant financial aid and technical assistance to Lebanon Since 2011, the European Commission has allocated over EUR 1.5 billion, including aid to respond to the consequences of Syrian crisis in Lebanon.  
Among the various instruments within the large EU toolbox, the Single Support Framework (SSF) is based on the bilateral relationship in the framework of the agreed EU-Lebanon Partnership Priorities and the Compact. The current SSF covers the period 2017 to 2020 and provides continuity from the previous focal sectors under the SSF 2014-2016 while builds upon the achievements of and lessons learned from its implementation. EU programming for the period 2017-2020 aims at maximising the impact of EU action by ensuring synergies between the EU and its Member States (including agencies and development banks) including progress towards EU Joint Programming. To ensure Lebanon's ownership of its development agenda, the EU works through national institutions. EU bilateral assistance offers predictability: financial envelopes are defined for several years and allow for continuous support for development and reform, in accordance with national plans 
The SSF 2017-2020 provides for 3 priority sectors of cooperation: 1) promoting growth and job creation; 2) Fostering local governance and socio-economic development; 3) promoting rule of law, enhancing security and counter terrorism. EU-Lebanon cooperation includes specific support for capacity development and institution building as well as measures in favour of civil society. The indicative allocation for EU-Lebanon cooperation for 2017-2020 ranges from € 186.05 million to € 228 million  
The EU Regional Trust Fund in response to the Syrian Crisis aims at providing a coherent and reinforced aid response to the Syrian crisis on a regional scale, responding primarily to the needs of refugees from Syria in neighbouring countries, as well as of the communities hosting the refugees and their administrations, in particular as regards resilience and early recovery. As well as having a direct impact on the lives of Syrian refugees, Palestinian Refugees from Syria and vulnerable host communities in Lebanon, EU Trust Fund projects have a common emphasis on  pursuing a longer-term resilience agenda that has a transformative effect on public service delivery systems across a range of sectors in the country. Since 2015, the EU Trust Fund has been supporting projects in Education, Health, Protection, Livelihoods, Social Protection, Water and Local development for a value of more than € 500 million. 
In addition, humanitarian assistance is provided through the European Commission's Directorate General for Humanitarian Aid and Civil Protection (ECHO), which allocated € 583 million since 2012. 
In addition to the above regular and exceptional funding, Lebanon benefits from other cooperation mechanisms, including: 
The Neighbourhood Investment Facility (NIF) promoting investments by European financial institutions, in particular in the areas of transport, energy and the environment; 

The Horizon 2020 Programme and the Seventh Framework Programme(FP7) funding technology and innovation research projects; 

Thematic regional programmes promoting networks and integration in the Mediterranean, such as the Programme for Civil Society and Local Authorities. 
European assistance in Lebanon is also directly provided by EU countries, as well as by European financial institutions, including the European Investment Bank (EIB). 
The EU continues to support Palestine refugees in Lebanon, mainly channelled through the United Nations Relief and Works Agency (UNRWA), but also through non-governmental organisations (NGOs). 
NGOs can continuously monitor open and scheduled calls for proposals (and the respective guidelines for applicants) at the following link:  
https://webgate.ec.europa.eu/europeaid/online-services/index.cfm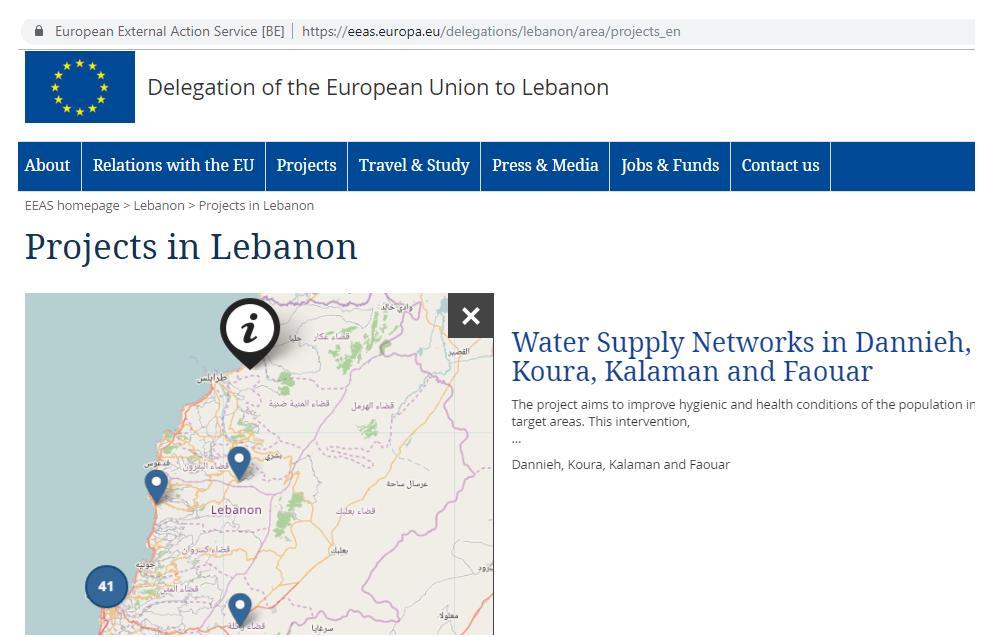 USAID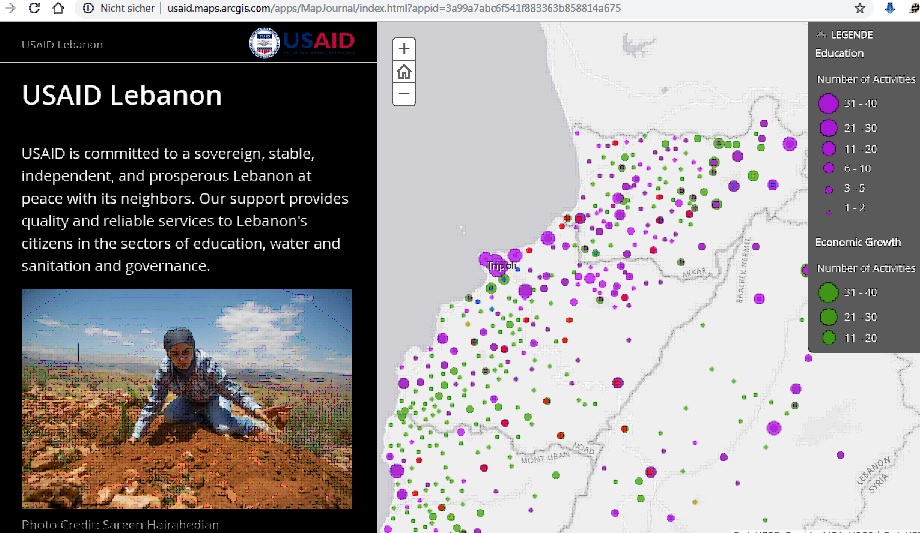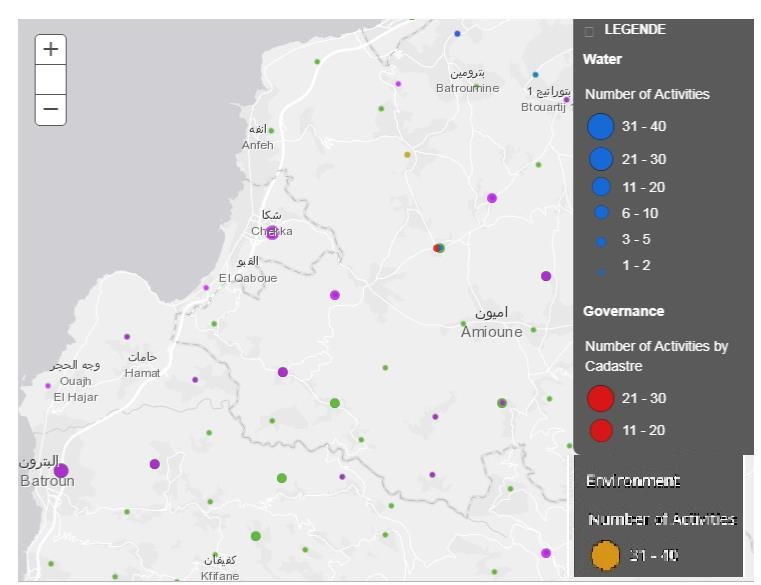 UKAID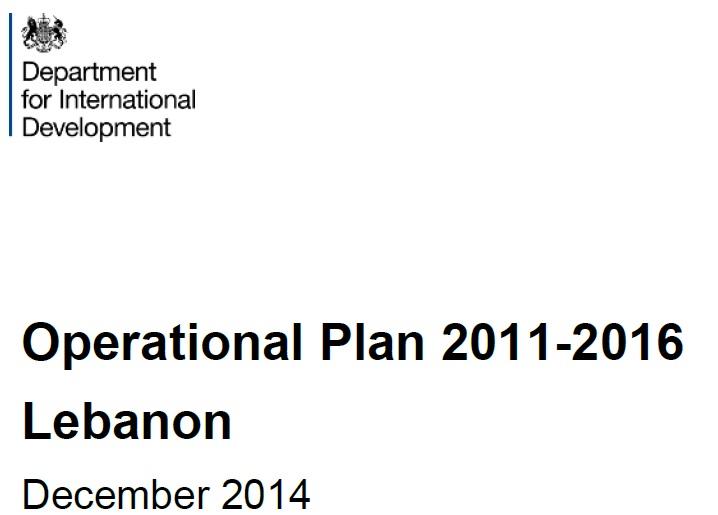 Details

Written by

Samir Mourad

Category: Uncategorised
Hits: 1495
الحمد لله رب العالمين والصلاة والسلام على اشرف المرسلين. وبعد
تهدف ابحاث هذا القسم الى وضع خطط لادارة البنية التحتية في ما يسمى قديما بلاد الشام و هى تشمل اليوم الدول التالية: سورية ولبنان والاردن وفلسطين المحتلة. نرجوا من الله التوفيق لما يحبه ويرضاه وان تكون هذه الابحاث خيرا للبلاد وجميع سكانها بغض النظر عن دينهم او مذهبهم. فان ما يفتخر به المسلمون بان في البلاد التي هم يشكلون الاكثرية ان فيها مجتمع مختلط الاديان يمارس كل واحد دينه بحرية منذ اكثر من الف سنة.
والهدف هو التخطيط لتقديم بنية تحتية للكهرباء و ادارة ازالة النفايات و البنية التحتية للاتصالات. وذلك في ظل التطورات في المنطقة. 
Details

Written by

Samir Mourad

Category: Uncategorised
Hits: 1542
Political Institutions on national Level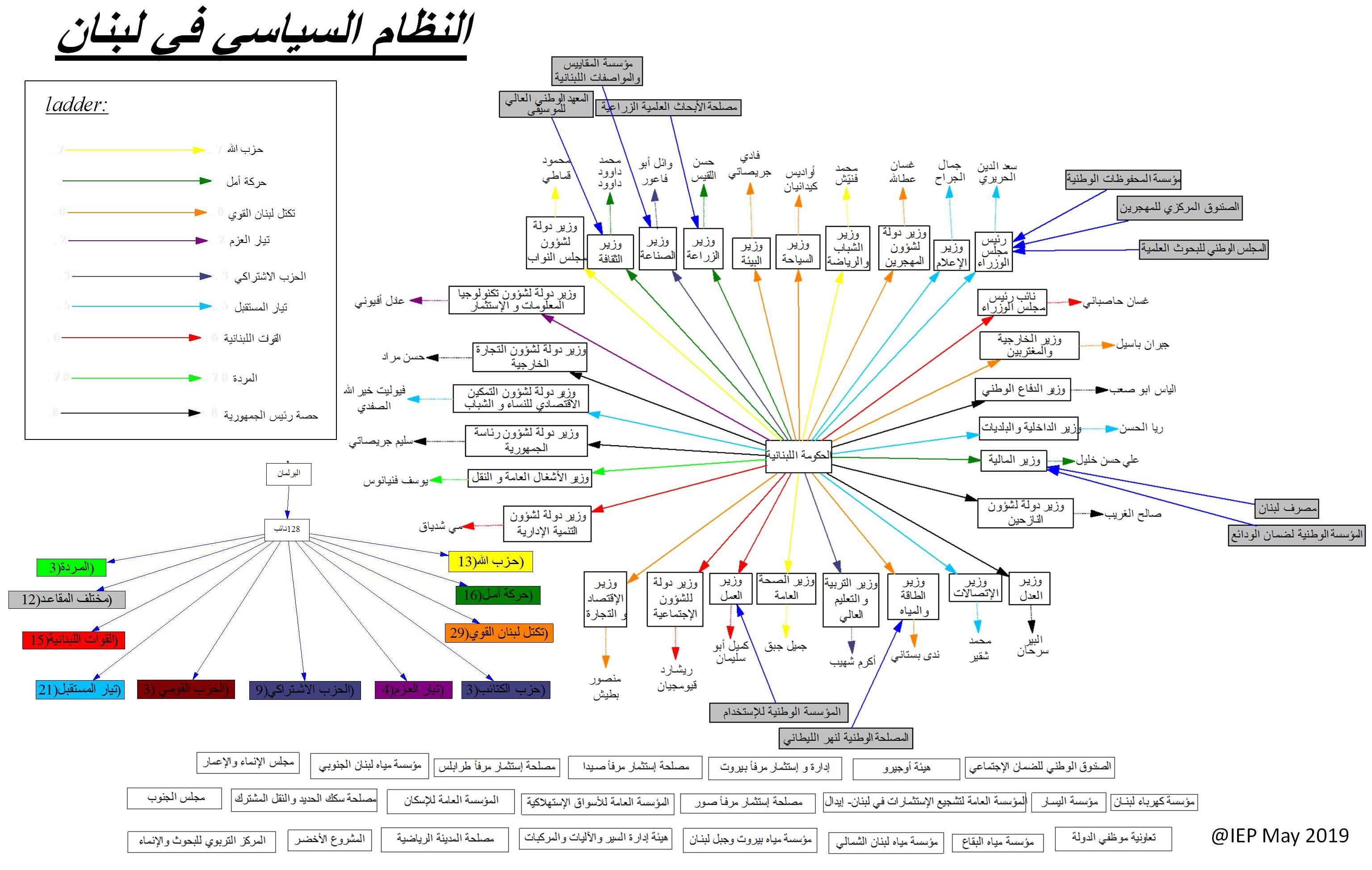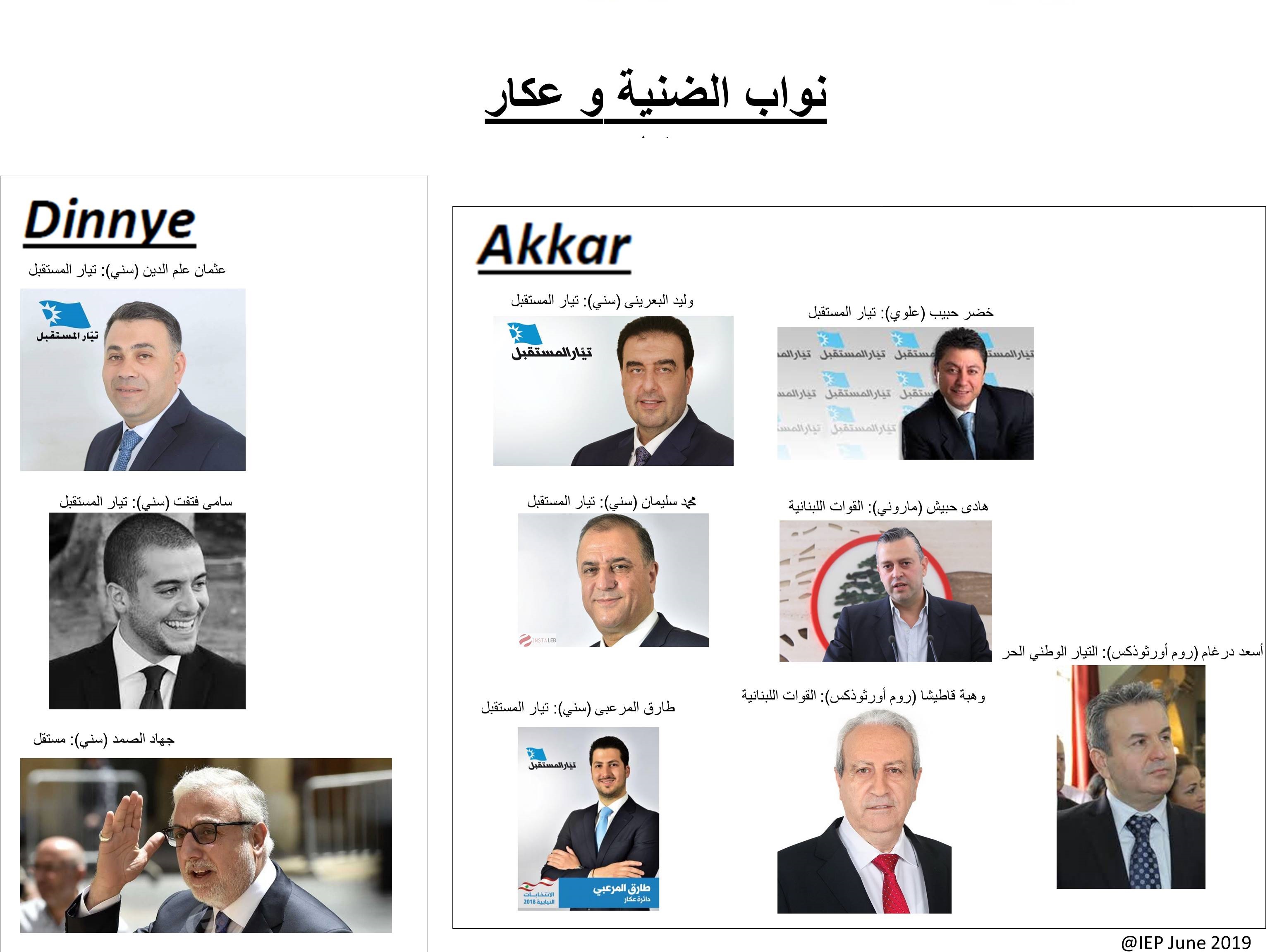 ---------------------
Political Institutions on local level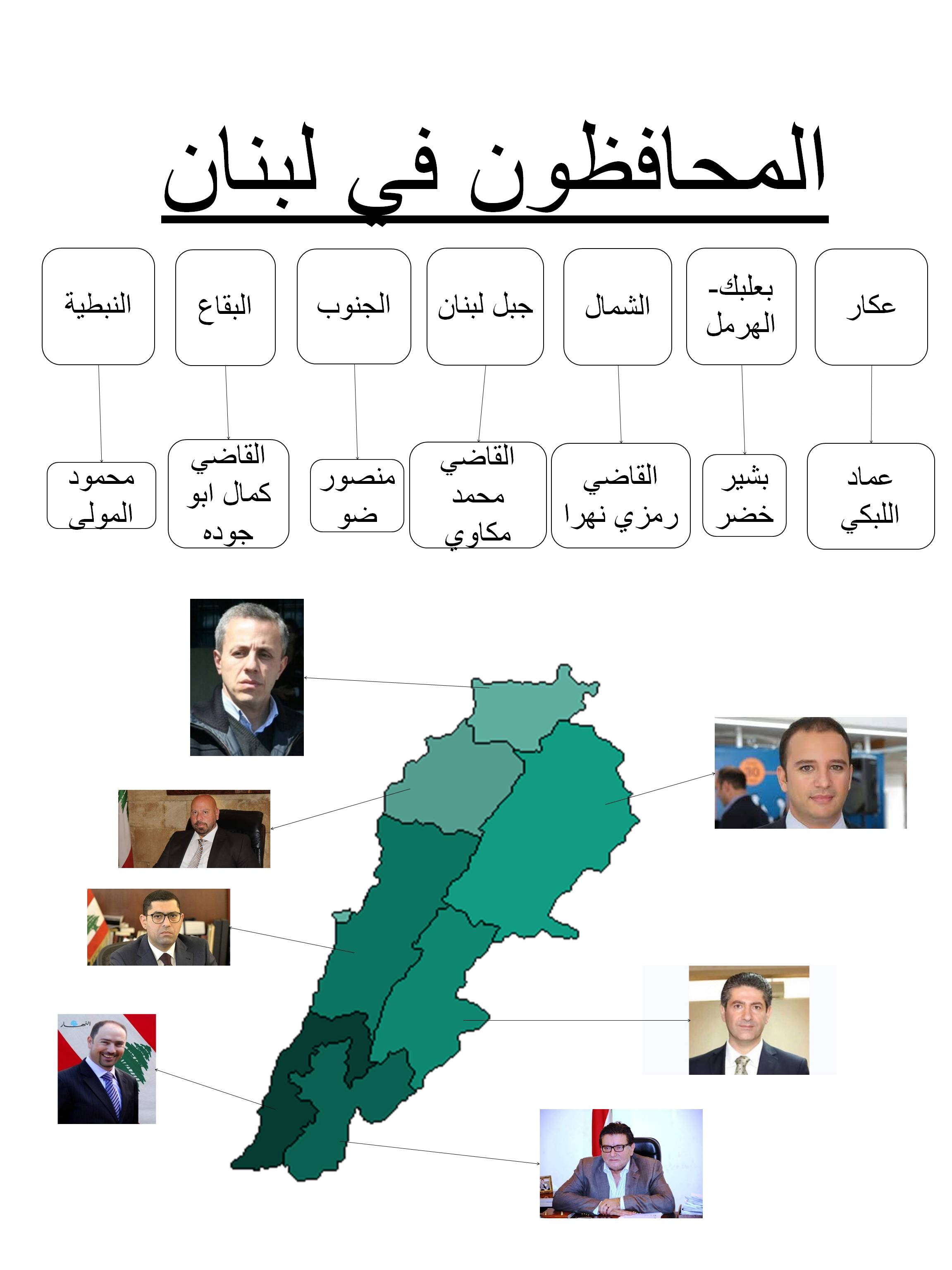 بغض اتحادات البلديات في لبنان الشمالي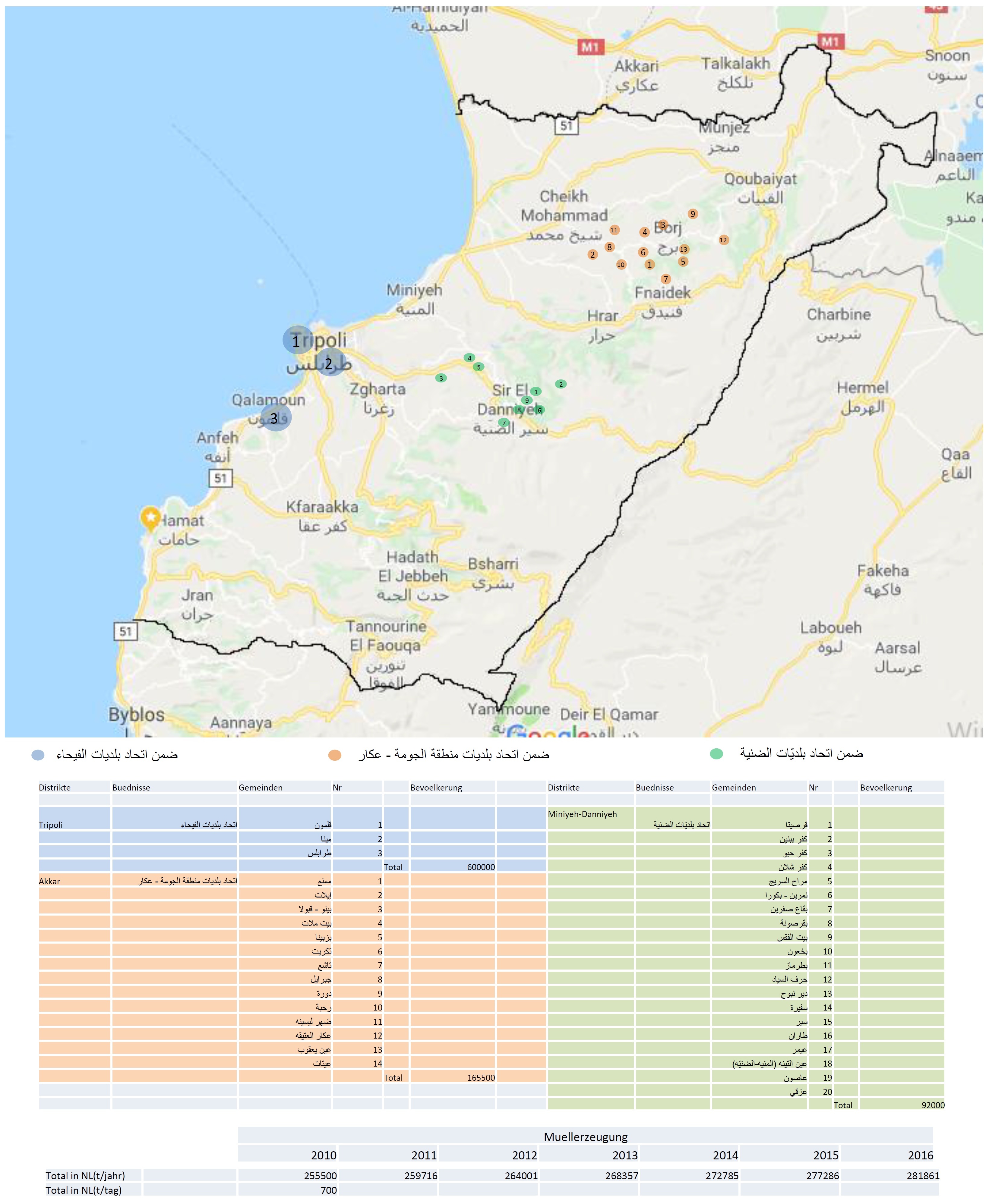 Details

Written by

Samir Mourad

Category: Uncategorised
Hits: 2157
تاريخ كوريا الجنوبية منذ 1962
 برنامج تطوير لبنان الشمالي
سياسات التصدير
 -----------------------------------
International Financial Organizations which Finance Projects in Developing Countries:
The World Bank Group (WBG) is a family of five international organizations that make leveraged loans to developing countries. It is the largest and most well-known development bank in the world and is an observer at the United Nations Development Group.[7] The bank is headquartered in Washington, D.C. in the United States. It provided around $61 billion in loans and assistance to "developing" and transition countries in the 2014 fiscal year.[8] 
The World Bank (French: Banque mondiale)[5] is an international financial institution that provides interest-free loans and grants to the governments of poorer countries for the purpose of pursuing capital projects.[6] It comprises two institutions: the International Bank for Reconstruction and Development (IBRD), and the International Development Association (IDA). The World Bank is a component of the World Bank Group. \
The International Monetary Fund (IMF), also known as the Fund, is an international organization headquartered in Washington, D.C., consisting of 189 countries working to foster global monetary cooperation, secure financial stability, facilitate international trade, promote high employment and sustainable economic growth, and reduce poverty around the world.[1] Formed in 1944 at the Bretton Woods Conference primarily by the ideas of Harry Dexter White and John Maynard Keynes,[6] it came into formal existence in 1945 with 29 member countries and the goal of reconstructing the international payment system. It now plays a central role in the management of balance of payments difficulties and international financial crises.[7] Countries contribute funds to a pool through a quota system from which countries experiencing balance of payments problems can borrow money. As of 2016, the fund had SDR477 billion (about $667 billion).[8]